PLEASE REVIEW STEPS BELOW. PLEASE BE PATIENT AS OUR BUSINESS WAS NOT DESIGNED TO WORK THIS WAY.
Call us to place an order we will collect your information (please note we will need your plate number for in-car pickups). At this point we are not accepting cash, so have a card ready. We will quote you a time to show up. Please do not arrive until the time quoted. Our online ordering system is still in Beta testing. Choose "LATER" and pick a future time, if you choose "NOW" you will not know when your order will be ready!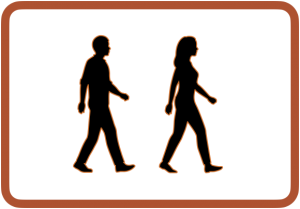 WALK UP
Please go to our patio (61st side) and enter at the queue from the right end of the patio. Please keep 6 feet apart. When you are first in line we will bring out your food and place it on the picnic table across from you. Please wait for your server to return into the building before you go to claim it. Please do not enter line until time quoted.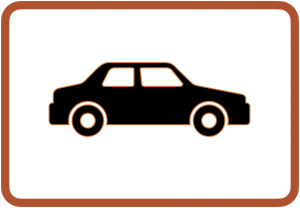 BY CAR 
Stay in your car. When it's ready, we will bring it to you. Please keep six feet apart and wait for your server to leave before you collect your beer/food. Please do not park your car until the quoted time.

BEER MENU
---
$7 Special on 32oz. Crowlers!
$4 for 16oz Cans
New Tropical 
A reinvention of our fruity/tropical IPA. Now featuring Sabro hops with tangerine, coconut, tropical fruit, and stone fruit aromas, with hints of cedar, mint, and cream
6.2% ABV
Kolsch
Herbal, earthy and brilliantly clear with a light hop character throughout, this ale will make you think it's a Lager!
6.0% ABV
Stout
Hearty, with a bold aroma and flavors of semi-sweet chocolate and roast with a relatively dry finish
5.8% ABV
Live PA
A malty IPA with caramel notes. Centennial hops lend a sweet orange aroma and lemon notes on the finish
6.2% ABV
EKUANOT
Red Fruit on the nose with citrus/tropical notes and a resinous finish
6.3% ABV

STARTERS
---
Spinach & Artichoke Rolls
Brushed with garlic butter, filled with spinach, artichoke, feta, cheese blend and served with marinara
$7
Pepperoni Rolls
Brushed with garlic butter, filled with pepperoni, cheese blend and served with marinara
$6
Breadsticks
Brushed with garlic butter, cheese blend and served with marinara
$6
SALADS
---
Caesar
Romaine lettuce, shredded Parmesan cheese,  house-made croutons and Caesar dressing
$11
Greek
Cucumbers, feta, Kalamata olives, cherry tomatoes, red onions and Romaine lettuce with house-made Greek vinaigrette
$11
DETROIT-STYLE PIZZA
---
Our signature Detroit Style Pizza with house made "what up dough" is a true to form representation of this regional classic. All pies are hand made to order, and can be made vegan for $3/5.
10" by 8" (4 slices) or 14" by 10" (8 slices)
Cheese
$14/ $23
Pepperoni
$16 / $26
Meat Lovers
Pepperoni, Canadian bacon, salami,
bacon and Italian sausage
$20 / $31
Popeye
Spinach, feta cheese and black olives
$18 / $29
Hawaiian
Canadian bacon, bacon and pineapple
$18 / $29
Supreme
Pepperoni, Italian sausage,
green and red bell peppers,
red onion, mushrooms, and black olives
$20 / $31
Veggie
Green peppers, red onion, mushrooms and black olives
$18 / $29
Veggie Gourmet
Red peppers, caramelized onions, artichoke hearts,
Kalamata olives and feta cheese
$20 / $31
Custom Pizzas
$14 / $23
plus toppings